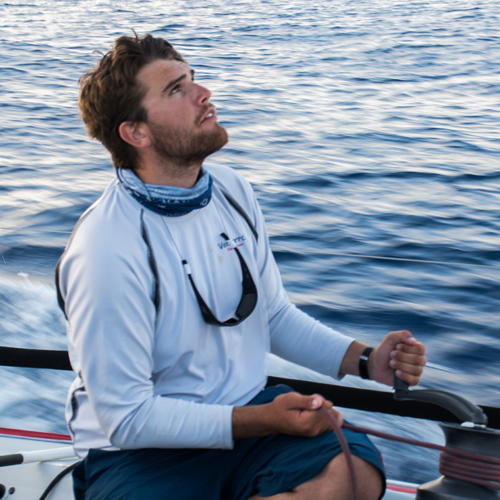 16 Feb

Stuart Macintosh

2016 Sapling

Hometown: Halifax, Nova Scotia, Canada

Sailing has been one of the few things to peak and keep my interest in the past few years, I love everything about it. From actually competing to the planning necessary to be successful.

This past year has been (2015) has been a year of firsts; first time offshore, first time in the caribbean, first offshore race, first time in Europe and many others. In this past year I have racked up over 1500 delivery miles, over 4000 offshore racing miles, crossed the Atlantic Ocean, rounded Fastnet Rock, broken two masts, and made friendships that will last a lifetime. But I feel this is just the beginning.

The biggest thing that motivates me is what I have already done, here is why: if you had told me in December 2014 everything that I would do in the coming year, I would not have believed you. I went from reading and dreaming about events to competing and placing in them. This has proved to me that the only limits you have are the ones you set for yourself. I have been lucky with the connections I made but I have also worked my arse off to get where I currently am. If this is what I can achieve in one yea,r I can't wait to see what my future may hold.