The Oakcliff Sailing staff brings a vast amount of experience and knowledge to the program. Each staff member has a unique perspective on the sailing industry which gives everyone involved a more enriching experience.
Dawn Riley
Executive Director
As CEO and captain of America True, Dawn Riley was the first woman to manage an America's Cup sailing team. She has raced on four America's Cup and two Whitbread (now Volvo Ocean Race) teams. She is the former president of the Woman's Sports Foundation, served on the board of US Sailing, and is an advisor to several public service organizations.
Bill Simon
Race Program Director
Bill Simon joined Oakcliff in 2010 and is our Race Program Director. He brings his 30-plus years of small business experience as CFO, COO and MBA in Finance to help support the Executive Director and the Oakcliff mission. An avid local sailor, Bill organizes the array of events offered at Oakcliff. In addition to scheduling our Grades 5-1 Match Racing regattas and Clinegattas, Bill also coordinates Oakcliff's coaching clinics, Race Management, Umpire and Judge Seminars. He works with the Wednesday night Fleet Racing program and encourages all local sailors to join the educational fun. In his 40-plus years on the water, Bill has campaigned a Sonar and other class boats on Manhasset Bay and has enjoyed major regional racing, including crewing on a couple of Newport to Bermuda races. Most recently he participated in the Sonar North Americans in Manhasset Bay. While at Oakcliff, Bill took advantage of the seminars offered and is a Club Race Officer, Judge and Umpire. As a member of the US Sailing Match Racing and US Sailing Match Racing Championship Committees, Bill works diligently to grow Match Racing in the US and abroad. He is eager to combine his background and sailing passion into programs that will assist Oakcliff Sailing in its mission, as well as supporting Acorns and Saplings in preparing for sailing industry careers.
Ladi Oguntoyinbo
Ordering & Maintenance Manager
Ladi Oguntoyinbo grew up in Beaufort, South Carolina and attended Beaufort Academy, Cardigan Mountain, and Brooks School boarding schools. He played division 1 lacrosse and soccer at Hofstra University and continued his studies at the Seattle Maritime Academy. He headed out to sea as a merchant marine, traveling the world from Charleston to Kuwait and Seattle to South America. During this time, he crossed the equator twice, graduating from pollywog to trusty Shellback, a true Son of Neptune. Ladi's sailing life has also been a journey. He began sailing at the Beaufort Yacht and Sailing Club and dreamed of racing sailboats. While home on leave after an exceptionally hard tugboat passage, Ladi got the call to join a race boat team and the rest is history. In 2006, his first year as a professional racer, the team won Block Island Race Week, Whidby Island Race Week, and the Round Statue of Liberty Race, among others. Ladi said he remembers hot summer days in Beaufort, sailing Sunfish and trying to jump tug boat waves. His life has come full circle, as he now works with Oakcliff Sailing to learn, train and coach.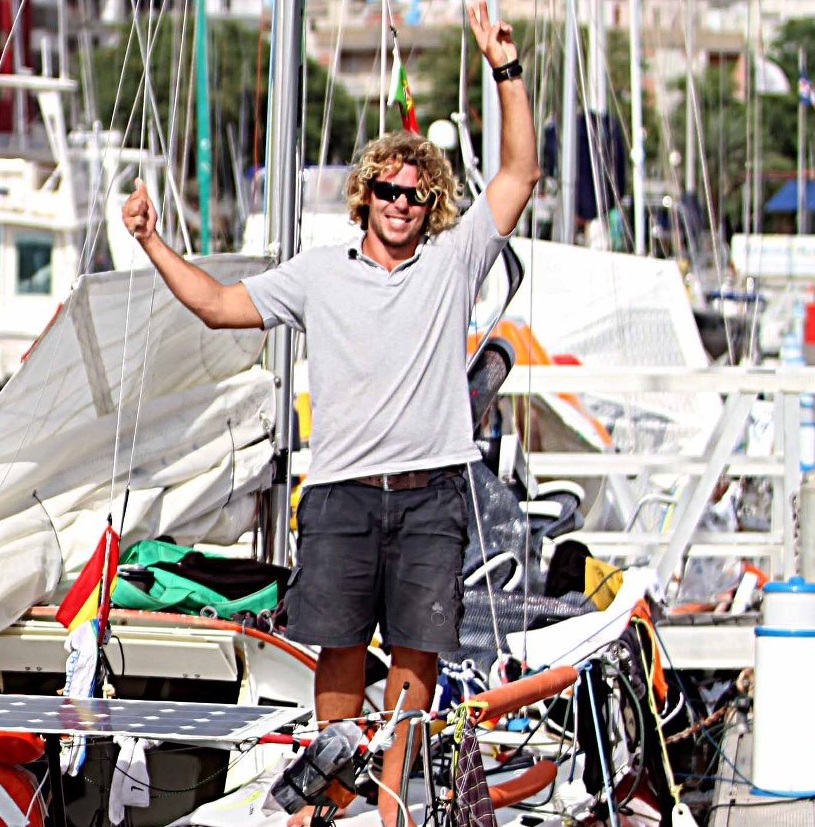 Jorge Madden Ruiz
Training Program Director
My name is Jorge Madden Ruiz and I grew up in the Canary Islands, Spain: a place I like to describe as the "Spanish Hawaii."
I'm into watersports since I was 6 years old. Some of the highlights of my career include a successful youth sailing career sailing Lasers at international level, 5 years competing at the Kiteboarding World Tour, a 3 year Mini Transat campagin leading to the finish of the 2011 race to Brasil, and lot of offshore and inshore racing on boats from J80s to high performance Maxi Yachts as crew, boat captain and project manager. My latest passion is foiling on Waszps.
One of my principal responsibilities will be to reach out and engage with sailors, coaches and sailing programs all over the US and internationally and welcome you into Oakcliff's unique training opportunities.
Tim Kent
Shore Manager
Tim Kent learned to sail on Lake St. Clair just north of Detroit, and did not start racing actively until his early 30s.  He began keelboat racing, including the Port Huron and Chicago to Mackinac Races and really enjoyed the longer distance races.  In the late 90s, he sailed in the first Chicago to Mackinac Solo Challenge, finding his niche in solo racing.  After competing in two more Solo-Mac challenges, he took his purpose-built Open 50, Everest Horizontal, to the East Coast, and entered the 2002/3 Around Alone Race, a 26,000 mile solo race around the world with four stopovers.  He successfully completed the race, finishing second in Class 2. 
His passion for sailing has been passed down to his two daughters, who have captained their respective college sailing teams and who both work in the sailing world, teaching and managing sailing programs.  Tim still enjoys shorthanded distance racing, but can be found buoy and distance racing in the company of a full crew as well.  He lives aboard a boat right here in Oyster Bay.
Chris Kennedy
Fleet Captain: Swedish Match 40's – Sapling Graduate 2012
Chris Kennedy sometimes finds time to actually go sailing. He loves to take things apart, and put them (mostly) back together. In the Fall of 2011, between finding a real job as an engineer, keeping the '78 Chevy and '83 Yamaha running, and building a chicken coop, he found a little time to sail Melges 24 Nationals, F18 North Americans, and C Scow Worlds. While the "real job" and some iceboating kept the thirst sated through the long, cold Wisconsin winter, as the weather warmed the need to be on the water grew.  Chris headed off to Oakcliff to find out what Long Island Sound has to offer.  Once at Oakcliff Chris continued to be industrious in the shop and with any project we could throw at him.  At the end of his class we were happy to hear the words – "I can't think of anywhere else I would rather be than at Oakcliff".  Chris has become a valued member of our team and on the sailing side he is one of our more talented match racing coaches, often sailing with Chris Poole's Riptide Racing with much success.

Ethan Johnson
Boat Captain: Farr 40 Blue – Sapling Graduate 2015
Ethan has been sailing for 9 years on offshore and inshore sailboats both large and small. He grew up sailing in high school competitively, shortly to begin coaching sailing. Before Oakcliff he spent each season coaching high school sailing and expanding STEM sailing in his hometown of Southern Maryland. Wanting to follow his dreams of sailing a Volvo Ocean Race he left everything behind to pursue the professional field.
Sean O'Halloran
Boat Captain: Farr 40 Black and Weegie – Sapling Graduate 2016
Sean is the boat captain for Farr 40 Black as well as Weegie, a Columbia Carbon 32. Specializing in offshore sailing, he has developed extensive skills both on and off the water in order to be successful in all aspects of sailing. He's become competent in rigging, sail repair, painting, and boat/crew logistics, and composites, culminating in his recent project converting six Nacra 17s to the current foiling Nacra 17 platform.
Sean has taken significant interest in short-handed sailing and program management. With Weegie and the other offshore boats, he's gotten plenty of experience in both of these areas. Some of his career highlights while at Oakcliff include, winning the Around Long Island Regatta in the Double-Handed division in 2016 and again in 2017 in the top PHRF division; competing in the Grade 2 Match Race, The Detroit Cup; the Rolex Big Boat Series; and the Caribbean 600. He's proficient in all positions from skipper to bow.  Sean's goal is to compete at the pinnacle of offshore sailing as a crew member in the Volvo Ocean Race.​
Andres Guerra Font
Boat Captain: Class40 Oakcliff Racing
I started to sail in Barcelona as a kid with the Optimists and then worked as a sailing instructor, I was teaching on dinghies, keelboats, yachts and multihulls. One day, after a break up, I decided I had enough of everything and that I needed a change, so I quit my degree in Chemistry and started over in the UK studying Navigation and Maritime Science at Plymouth University and focusing my life on sailing and racing. Since then, I have been using every chance to go out racing on as many different boats as possible and have managed to take part in many prestigious regattas like Les Voiles de St. Tropez, the ORC Worlds, the Middle Sea Race and Copa del Rey, racing with and against Volvo Ocean Racers, and America's Cup racers.
I began getting involved with the classic yachts, in the Mediterranean, where I have done most of my racing. For three years, I sailed on boats from 1892 to 1973 and from 30ft in length to 55metres. I have sailed on some of Olin Stephen's yawls, including JFK's Manitou, on the schooner Elena, 19th century gaffers and even did the 12mR worlds.
On the side, I have also done some racing on Swan 45's and Swan 42's, Farr 30, Farr 40, Farr 45, J80, J111 and J109. I also volunteered and worked with OC Sport in the Route des Princes stopover and the Extreme Sailing Series in Cardiff, where they were kind enough to give me a ride on Alinghi as on board guest.
I have also done around 10,000 miles around the Mediterranean, the English Coast, and two Atlantic crossings.
I learned about Oakcliff a few years ago, looking at photos of a team who did a match race in the center but didn't decide to give it a go until now. I cannot wait to come and perfect my skills on the water and to expand my knowledge on the shore side of sailing (boat work, logistics, campaign running, etc…)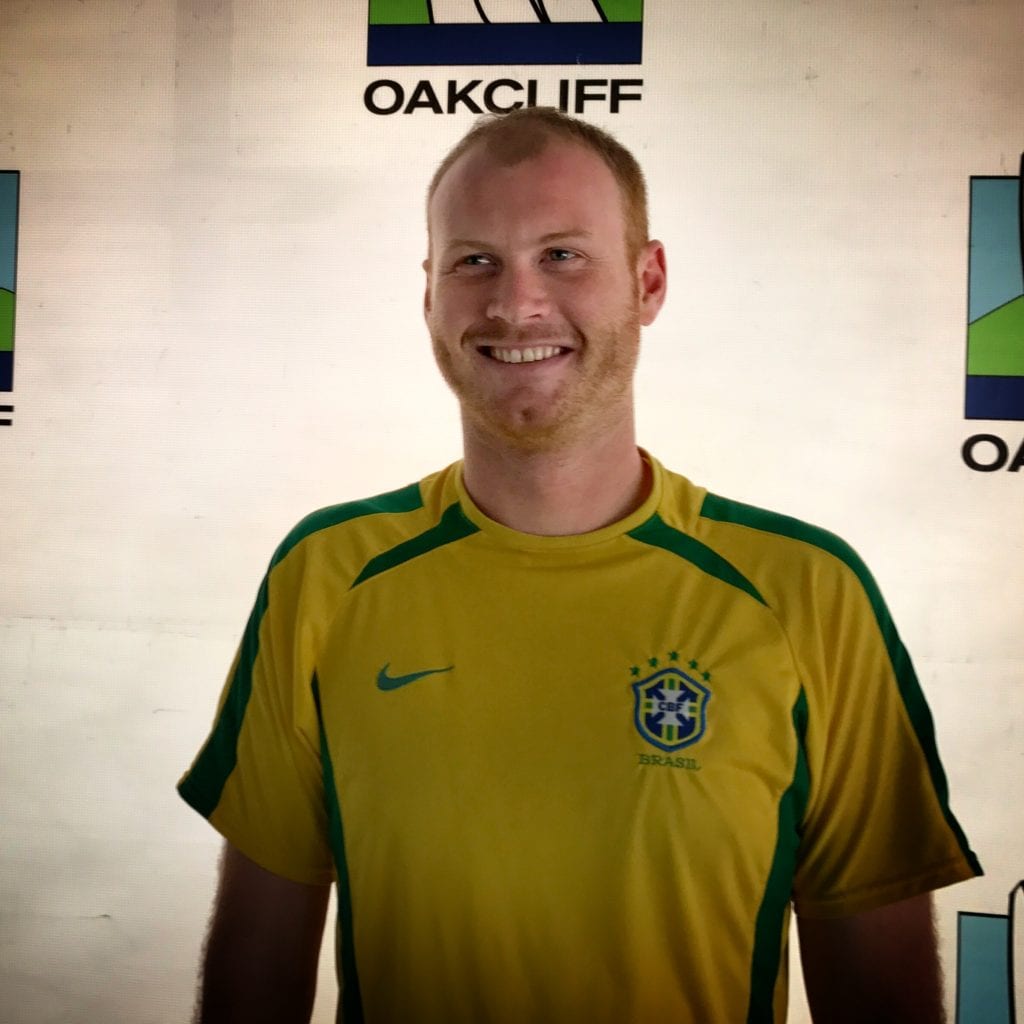 Greg Adams
Boat Captain: Kerr 50 Temptation
Greg grew up sailing every summer in Milwaukee, Wisconsin. He coached young sailors at the South Shore Yacht Club for 7 years and competed on keelboats on Lake Michigan including the Chicago to Mackinac race on a variety of boats. When not sailing, he enjoys skiiing. Greg's goals revolve around gaining as much skill as possible to become a professional in the sailing industry and eventually growing the sport by teaching those skills to as many people as possible from all different backgrounds. Greg is already planning on paying it forward!