If you are interested in sailing at Oakcliff but do not have the time for a full-time training program consider these options.
Become a Supporter
Everyone who is a supporter of Oakcliff is welcome to train in all of our regularly scheduled racing including, Tuesday match race drills, Wednesday Sunsail fleet racing, Thursday Classic Sunset Races and space and skill dependent near and offshore racing.
Racing Charters and Sponsorship
Oakcliff has a variety of custom charter options available to sailors who want to take their racing program to the next level.
Want to race Around Block Island but don't have a boat or a full crew?  We can help.  Want to campaign a Melges 24 or a Farr 40?    We can do either bare boat charters or a Race Sponsorship which integrates our trainees with your team and as a bonus this support is tax deductible to the fullest extent of the law. Please contact us for more details and customization of your program.
Custom Training
If your team is interested in training at Oakcliff, or if you'd like to hire an Oakcl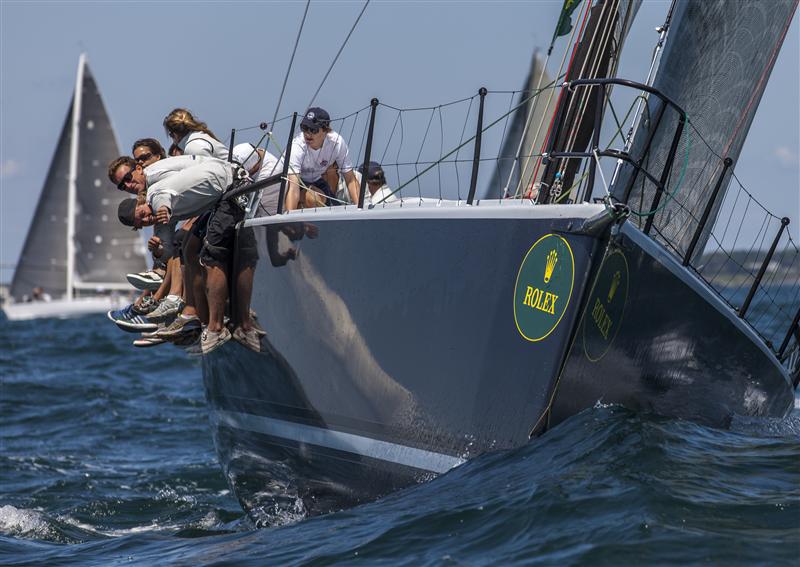 iff coach to come to you, please contact us.
Oakcliff provides multiple customizable programs for sailing teams to train for their season or a big event. We offer coaching on your boat, but encourage all to visit  our facility — with our large fleet and specialized classrooms, we can insure that you receive exactly the coaching you need.
In addition to custom training, Oakcliff offers all sorts of seminar, clinics and clinegattas, taught by some of the world's best coaches.  Check out our calendar.
Corporate Team Building
Oakcliff offers custom corporate team building programs, including leadership seminars, communication and risk management classes, and sailing outings.  We will work with you to design a session that provides appropriate challenge to teach your team communication and leadership, or simply to help them bond into a single unit.  More information and a presentation on this page.