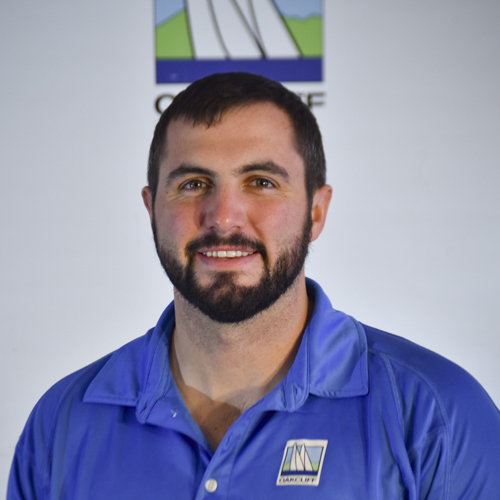 12 Jan

Sean O'Halloran

Boat Captain: Farr 40 Black & Weegie, 2016 Sapling

Sean is the boat captain for Farr 40 Black as well as Weegie, a Columbia Carbon 32. Specializing in offshore sailing, he has developed extensive skills both on and off the water in order to be successful in all aspects of sailing. He's become competent in rigging, sail repair, painting, and boat/crew logistics, and composites, culminating in his recent project converting six Nacra 17s to the current foiling Nacra 17 platform.

Sean has taken significant interest in short-handed sailing and program management. With Weegie and the other offshore boats, he's gotten plenty of experience in both of these areas. Some of his career highlights while at Oakcliff include, winning the Around Long Island Regatta in the Double-Handed division in 2016 and again in 2017 in the top PHRF division; competing in the Grade 2 Match Race, The Detroit Cup; the Rolex Big Boat Series; and the Caribbean 600. He's proficient in all positions from skipper to bow. Sean's goal is to compete at the pinnacle of offshore sailing as a crew member in the Volvo Ocean Race.​