03 Dec

Farr 40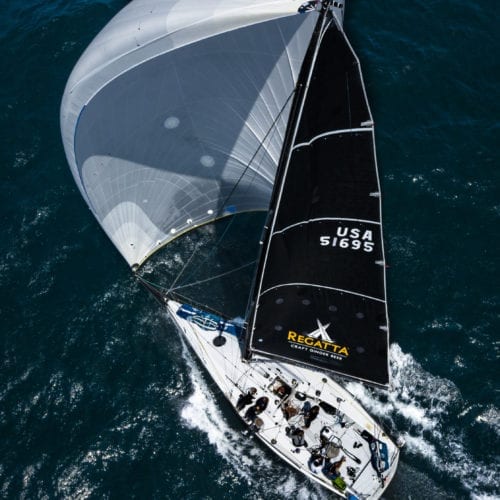 Oakcliff has 4 Farr 40s:  2 with wheels (Blue and Gray) and 2 with tillers (Black & Red) This is a general listing.  Particular equipment on each boat is subject to change. These boats are available for: Sponsor: Yes Charter: Yes Sale: No Boat Name:  Farr 40 Blue/Red/Black/Gray Designer: Bruce Farr Builder: Gray, Black + Red: Carrol Marine Blue: McConaghy Build year: Gray, Blue + Red: 2000 Black: 2001 Length: 40' 9" plus prod Beam: 13.22' Draft: 8.53' Displacement: 4945 kgs Oakcliff Crew #:  2 Total Crew #:  10
Rating:
IRC = Inshore / ORR = Offshore Blue:     IRC 1.172       ORR 535.5 Red:      IRC 1.167       ORR 535.5 Black:   IRC  1.175      ORR 531 Gray:     Similar           Similar Past ratings - may differ each year
Sail and Equipment Inventory:
Turboed Farr 40's with prod:
North offshore reefable 3di mains are less than 2 years old.
A1.5, A2, FRO plus some used spinnakers and 1 design jib.
Inshore Mins - Low usage
J-1, 2, 3, 4  - 3+4 low use + new
All have safety gear but, we expect people to bring their own foul weather gear and PLBs Electronics - Sat phones but not necessarily computers and we expect the navigator supplies their own. Red: H3000 Blue: H2000 Gray + Black: H-5000 $12,000 per week/event, plus expenses* *Oakcliff is a 501(c)(3) Non-profit and your donations are tax-deductible to full extent of the law.
This slideshow requires JavaScript.
For more information:
Or call Oakcliff at (516) 802-0368.