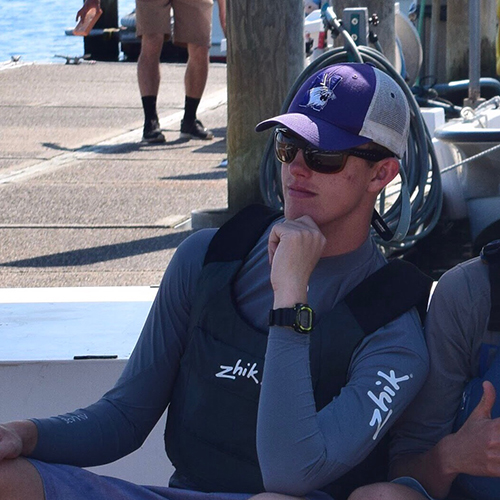 13 Feb

Cooper Soderland

2017 High Performance Acorn

Cooper started his sailing career at Pequot Yacht Club racing pixels. He then moved on to 420's, keelboats, and even started coaching Optis. He is now the captain of his high school sailing team, which was ranked 2nd in New England, and he has been a starting A-team crew since freshman year. He has also managed to become a paid sailor for a Swan 47 racing the boat offshore and inshore, as well as participating in maintenance work.

He learned as much as he could and then realized he was too big for the 420 at over 6 ft tall. So he ventured out into the high performance class, where he is now actively pursuing the 49er and wants to start an Olympic campaign with a possible skipper. In his off time, he enjoys skiing, both slopestyle racing and backcountry, in Skaeneatlas, New York.