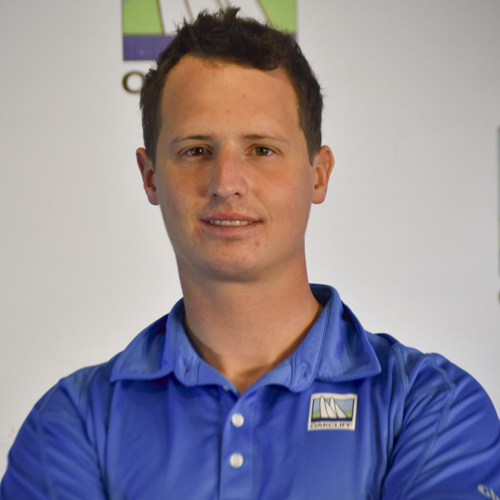 12 Jan

Andres Guerra Font

High Performance Fleet Manager, 2016 Sapling

I started to sail in Barcelona as a kid with the Optimists and then worked as a sailing instructor, I was teaching on dinghies, keelboats, yachts and multihulls. After studying chemistry, I changed my degree to Navigation and Maritime Science at Plymouth University while also focusing my life on sailing and racing. Since then, I have seized every opportunity to go out racing on as many different boats as possible and have managed to take part in many prestigious regattas like Les Voiles de St. Tropez, the ORC Worlds, the Middle Sea Race and Copa del Rey, racing with and against Volvo Ocean Racers, and America's Cup racers.

I began getting involved with the classic yachts, in the Mediterranean, where I have done most of my racing. For three years, I sailed on boats from 1892 to 1973 and from 30ft in length to 55metres. I have sailed on some of Olin Stephen's yawls, including JFK's Manitou, on the schooner Elena, 19th century gaffers and even did the 12mR worlds.

I then switched to modern boats and that is where I participated in races like Le Voiles de Tropez, Middle Sea Race, and the Caribbean 600 to name a few. I have also been involved in high-level match racing where I finished 3rd in the US Match Racing Championship. I also started training extensively on high performance boats and learned how to foil in both cats and monohulls. I have extensive experience sailing Waszps, Moths, Nacra 17s, Nacra 20s, and 49ers.

I have sailed and worked with professional teams and I know the hard work and determination it takes to succeed on these teams. When Vestas 11th Hour Racing lost their mast, I was flown to the Falkland Islands to help them deliver the jury-rigged boat to Itajaí. I also raced with Team Aqua as a part of their Youth Training Program.

I have also done around 19,000 miles around the Mediterranean, the English Coast, US East Coast, and two Atlantic crossings.